I'm typing this while having just had more than my fair share of a bottle of my beloved St. Laurent – one of our last from Vienna. A snip of song has been coming in and out of my consciousness stream. I google the lyrics. Maybe I mistyped something, since google auto-completed my query with "shrimp taco". And then I find it.  With apologies to The Sparks:
What was I thinking, what was I thinking
What was I thinking, what could I have been thinking
It's going one time, it's going two times
Sold to the pair who wear the stunned expression

As I took it off their hands
A five euro note was changing hands
As I took it off their hands
I had plans, I had plans
As I wrote in The Search, we wanted a property within reasonable distance of a city, that had architecture that struck us as "cool" (whatever that means), and I wanted big windows. We weren't fussed about which German city we were near, since our work doesn't constrain us (too much) geographically.  We also needed something that could be shaped to satisfy our practical needs. This building looked like it could eventually satisfy these requirements. Still, we need to make some decisions on what to do, how, when, and so on.
We have a few particular needs that need to be met, in no particular order:
We need office space in the building for our company. The German tax authority has some fairly strict regulations determining how separate such office space must be from living space, and other details of facilities. We don't have customer traffic, and in the wonderful event that we should have more than one or two employees, we'd  probably rent space outside the building. Thus, the office space doesn't have to be super huge.
I'm a keen hobby cook, so we'd like the kitchen to be central to the living space of the house.
We're both avid amateur musicians, so there should be enough room for my piano and space for chamber music.
We need a bedroom for guests, aging parents, or other accidents. In particular, we'd like this accidental bedroom to be senior-compatible. This means we'd like it to be on the ground floor, big enough so that one can maneuver with a wheel-chair or walker, and has direct access to a vaguely accessible bathroom.
After moving around so much in the last ten years, we've tried out a lot of different flats and houses, and discovered some features that we like, and things we'd like to avoid. In England, we learned that power showers and electrically heated water are stupid, but being able to grill is very nice indeed. We also learned just how brown our brown thumbs are.  In Finland, we discovered the joy of induction stoves,  the practicality of heat exchanging ventilation, the right way of doing a small shower room/wet room, the wonders of underfloor heating, and the comfort of a bidetta. We also learned  that we're not really all that into sauna, that wall-hung kitchen cabinets are more often than not massively in the way, adequate lighting is important, and that engineered parquet flooring (Fertigparkett) really sucks.
Hey architect, help me out
I'm flying blind, I'm flying blind
You know the way to lay things out
For the refined and unrefined
We are very fortunate and grateful to have among our circle of family friends an architect who was kind and generous enough to help us out with planning of the conversion.  We're still refining our ideas for how to convert the church, but the plan is broadly coming together. He's drawn out some sketches, and I've been thinking about fittings and the like. I'll describe our current plans starting from the top floor.
The Attic
Make of it what you will, make of it what you will
Make of it what you will, make of it what you will
As  I mentioned in the tour of the upper floors, I've claimed this area as office space for myself, though I think there will be enough space for one or two more people to work in the same area should I be forced to share at some point. We will need to build a permanent set of stairs to access this space. Our architect has suggested stairs similarly turned to the ones down below, but a tad steeper, and only 80cm wide. The narrowness is forced upon us by the triangular frames of the top part of the house. They hold the whole construction together, and shouldn't be cut without adding horizontal stabilizing beams.
We need some windows up here as well. We're planning on adding a series of windows along the north side of the roof,  making sure the arrangement harmonizes well with the  big windows below. Our architect suggested six, but I'm fantasizing about eight. The extra two would give some light to the seating area. Putting the windows  only on the north side will mean that the room will be illuminated, but hopefully there won't be much glare from the sun. Attic spaces can get quite hot, so we're also hoping this will help lessen that greenhouse effect you'd get from south facing windows. Finally, we're planning on devoting most of the south roof to solar installations of various kinds.
The east side of the space will be used as storage and archive space, and there seems to be just enough space for a cozy comfy seating area between the new stairs, and the chimney that will delineate the archive space. We still need to consult about how exactly to heat the space up here.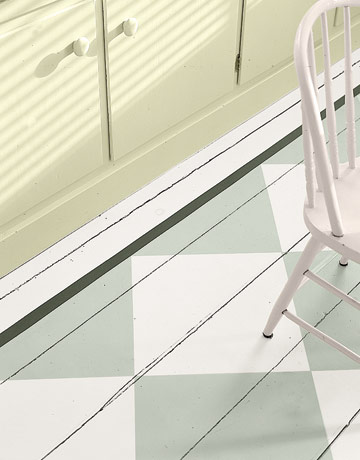 We'll still need to do some research and price our options for the stairs. I'll put in three pictures of staircases that I like that I think just might fit stylistically.
Parts of this project should be pretty easy for us to do ourselves. We think the floor that's in there will be sufficient, and that we won't have to add anything on top. I envision cleaning the floor boards, and giving them another coat of paint. We can put in the insulation and drywall, and possibly the wiring. The windows might have to be done by a pro, as well as the heating and  stairs. We'll probably do this sooner rather than later, but it doesn't have the absolute highest priority. The real urgency is downstairs…
Today, our stuff starts its journey out of storage to here. We should get it tomorrow, so obviously, I'm going to be a bit busy. I've also managed to already burn through my head start on posts, so much for being all organized and stuff. This means the next posts might be a little sporadic, until we're more settled.
© 2011 – 2012, Converting a Church. All rights reserved.